PerfectTIN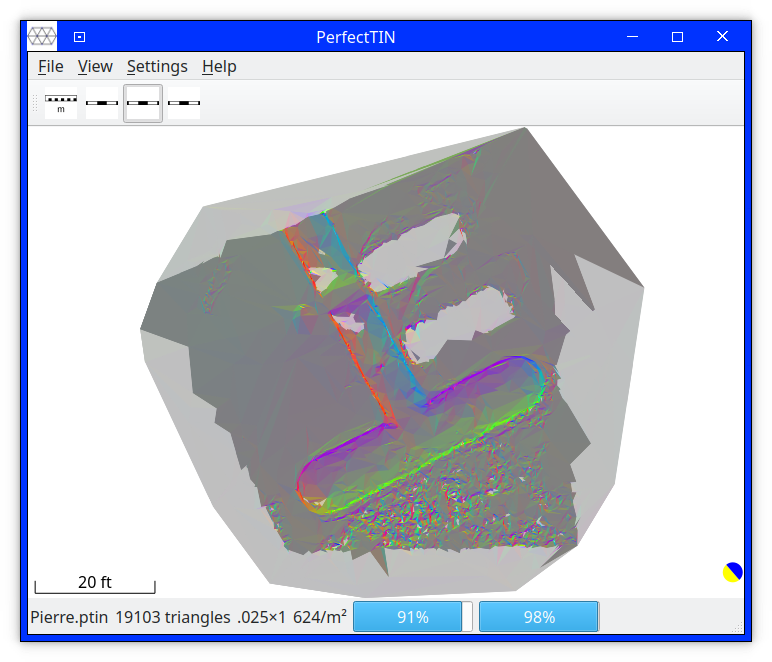 Back parking lot of eGPS
The rough area in the south is photogrammetric artifacts of shadows of pine trees.
PerfectTIN converts point clouds, preferably cleaned (no trees, light poles, power lines, eaves, or the like) to surfaces in TIN form. It is free software (LGPL v3). The code is on Github.
Pierre Abbat
NC PLS L-5129
To order a survey, see here.